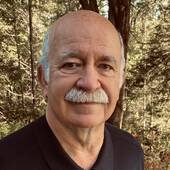 By Paul S. Henderson, REALTOR®, CRS, South Puget Sound Washington Agent/Broker!
(Fathom Realty Washington LLC)
 Monday Market ReportPuyallup, Washington (2/22/2016) Paul S. Henderson, Puyallup Washington's best real estate agent and broker orHow's the Puyallup Washington home market?  I know the Puyallup Market! Don't you want a broker who does? For further information about Puyallup Washington and a FREE up-to-date homes for sale list in your price range; please contact Paul Henderson  ~ Currently there are 291 active listings in Puyallup~ In the past seven days Puyallup experienced;  50 New listings recorded  13 Homes came back on the market 24 Homes had list price reductions  11 Homes had list price increased  3  Contingent 4 Listings expired 4 Listings cancelled 95 Listings went pending 44 Listings sold and closed 16 Bank or real estate owned properties  Currently there are 90 houses that ha...