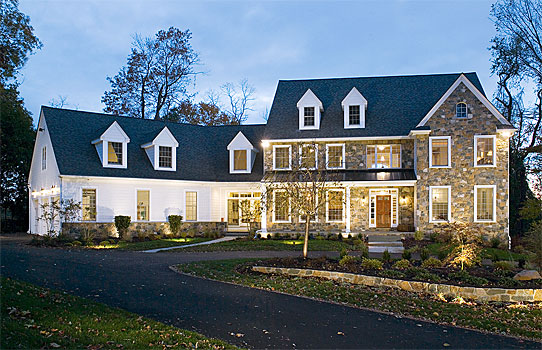 Real Estate Agent

Renee Paray

REALTOR

location_on Blue Bell, PA — Coldwell Banker Realty


Coldwell Banker Real Estate LLC

RS325526

web Renee Paray's (reneeparay) Blog
Certifications
Residential Real Estate Sales:
 Bucks County, Chester County, Delaware County, Montgomery County, Philadelphia 
If you are interested in an area that I do not cover, I can refer you to a REALTOR from my contacts who can assist you with your real estate needs. 
Kim
11/04/2014
This was my third home purchase and I really wanted to make sure I made the right choice. I was undecided whether I wanted a single or townhouses and I was also trying to decide the best area. Renee patiently showed me well over 20+ houses. She did reports to determine the fair market value of houses that I was interested and checked on utility costs for me. Once I found my perfect home, Renee was a big help in every way from negotiating my offer, inspection issues, financing and closing. Renee made the deal work and I am so happy to be in my new home. Thank you, Renee!
Fred
11/03/2014
I listed my house wih Renee Paray. A buyer expressed interest very early on but an inspection that revealed a number of deficiencies. The buyer walked despite my offer to correct or deduct the costs and Renee's neogations with them in behalf. The buyer only wanted a turnkey deal. Renee was confident another buyer would accept the house especially after I had many things corrected. Renee's prediction came through. She showed good judgement even when my spirits were down. She was responsive always. I recommend her highly.
John
09/23/2014
Renee Paray is extremely professional. She listened to me and understood my needs and desires. She was extremely patient with me when I became indecisive and wanted to look at more houses. I would highly recommend working with Renee.
Paulette
08/26/2014
Renee is an awesome person both as an agent and on a personal level. She truly works for her clients. She is easy to work with and listens to the needs and wants of her clients. I highly recommend her as an agent.
Nutan
08/09/2014
Overall she is really good and very helpful and have maintained good relationship between both the parties. I recommend her as a great realtor in the Philly.
Hugh
07/30/2014
Oustanding service and attention to detail. By far the best realor experience I have ever had. I would have no reservations in recommending Renee to a potential buyer or seller. 5 Star Service all around!
Elise
07/24/2014
Renee showed us a house in Berwyn and she was very friendly and thorough. She answered all of our questions in detail. Renee responded to our inquiry promptly, answering our questions honestly and in detail. The house wasn't the right pick for us, but we will look forward to working with Renee in the future to find our new home!
Nicole
07/11/2014
Renee has been a joy to work with. We had a difficult situation that we're still figuring out but she has not once said she couldn't help us. We're looking for a lease purchase property and she has continued to contact numerous listing agents and sellers on our behalf so we can find the perfect fit. She's very responsive, often getting back to us minutes after calling her. And she's available via text and email too! She's looking out for our best interest which we are grateful for as we navigate our unusual circumstances. We highly recommend her!
format_quote
Renee prides herself on individual style service with a focus on getting you through the next transition in your life with as little stress as possible!