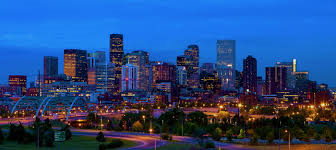 Get to Know Matthew Pratt
Matt grew up in the south, but spent most of his adulthood traveling around the world as a veteran of the USAF and working at the White House.  During his service, he graduated from the Community College of the Air Force with a Bachelor's degree in Electronics.  Since separating from the military, he has been a resident of Colorado and loves to take advantage of all the outdoor activities Colorado has to offer.  He is also involved in youth and adult sports programs and charity organizations.
He and his beautiful wife Stefanie have four children and one grandchild.  They enjoy local functions such as wine walks, cooking classes, walking their dog and traveling.  Residing in the Parker, CO area, they have made numerous friends and acquaintances and look forward to making more.  Stefanie is a middle school teacher with the Cherry Creek school district.
Matt's attention to detail and his efficiency will most assuredly benefit you with your home loan needs.  He will easily guide you through the loan process.  He enjoys working with first-time homebuyers, seasoned investors, and builders. He takes special pride and shows enthusiasm in helping people purchase their first home.  Give him a call to discuss your plans and allow him to help guide you to your new home or refinance!
Looking forward to future business with loans
05/18/2016
Matt had previously helped us with our homeowner's insurance when he was with Allstate, putting everything into simple layman's terms so that we fully understand our coverage. He never tried to pressure us into things we didn't need and even found some previous coverage from our old agent that we never needed. We were extremely pleased with the way that he treated us and handled our transition from our prior agent. He even came to our house to drop off our new policy paperwork when we couldn't get it to print properly. We will be using him for our future home refinance and when we find our next rental property. We would highly recommend him to anyone! He truly cares and goes the extra mile. G. Gregerson