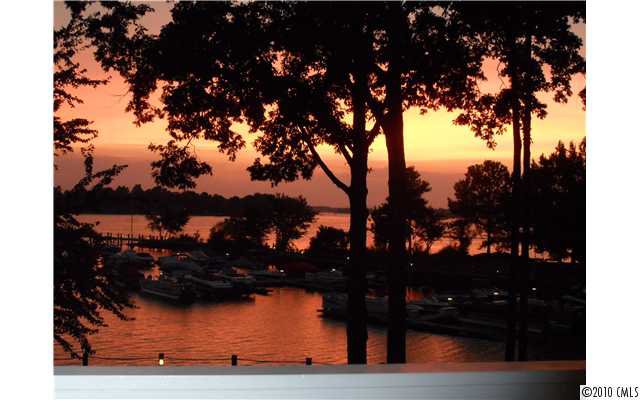 Get to Know Janet Shawgo
 I developed a passion for Real Estate while studying for a business/paralegal degree at Clarion University in Pennsylvania. I relocated to the Lake Norman area in 2003 and have loved every second! I completed my Broker license at CPCC in Charlotte and have since gained a vast amount of knowledge and experience in the industry working as an assistant to a local top producer, before choosing to affiliate myself with The Lake Norman Homes Team! Together we have over 70 years of Real estate experience! Our goal is to provide SUPER service to our clients!
Certifications
Our team, The Lake Norman Homes Team, specializes in waterfront homes, condos and land in the Lake Norman area. We also help with relocation and residential rentals.  We can provide area information, maps, newspapers and magazines to those looking to move to the Lake Norman area. We also offer a personalized webpage for your property search!
Our SUPER Service:
Sincerity -Search for the win-win.
Understanding -Focus on needs, wants, and values.
Predictability -Deliver what is promised and expected.
Exceptionality -Provide the extraordinary and uncommon.
Responsiveness -Respond quickly and reliably. 
Keller Williams Realty takes a different approach to real estate, one that is built on personal touches, win-win deals and positive results. Call me today at 704-657-0838.
Lake Norman Homes Buyer Program Benefits to You-Needs Analysis- Analyze your needs and wants and get a clear picture of your ideal home.Prequalify- Guide you to a loan officer, get the pre-approval and help you determine the best financing plan.Home Search- Create a personal home search, ongoing updates and showings of available homes.Time to Make an Offer- Help you compare homes and make a decision, advise you on the terms and issues of the   offer and complete your offer to purchase.Time to Negotiate- Present the offer and negotiate on your behalf. Vendor Coordination- I will advise on vendor selection and coordinate services on your behalf such as the home inspection, pest inspection, well, septic, home owner's insurance, home warranty, etc. to free up your valuable time.Repairs- Review the inspection reports with you and submit a written repair request to the seller on your behalf.Preclose Preparation- Coordinate closing date with Attorney, submit all information, follow up on agreed to repairs, follow up on the status of the loan and provide you with the names and phone numbers of utilities to be transferred.Settlement & Closing- Review closing documents for accuracy, resolve any last minute issues, complete your transaction and hand you the keys to your new home!!!!Lake Norman Homes Seller Program Benefits to You-Needs Analysis- Help clarify your motivating reasons to sell and determine your timetable.Pricing Strategy- Review current market conditions, determine the best selling price strategy and complete a seller net sheet so that you can see what amount you can expect at closing.Property Preparation- Advise on repairs and improvements to be made and tips on staging to sell.Marketing System- Curtail our top notch marketing system and cutting edge technology to your listing, giving you the most exposure to qualified buyers.Receive an Offer- Evaluate the terms and conditions of the offer, review with and advise you, prepare a new net sheet, negotiate counter offers and advise on final terms and conditions.Receive Repair Request- Advise on repairs, negotiate and help coordinate vendor services if needed.Preclose Preparation- Coordinate closing schedule and gather information for Attorney, coordinate final walk- thru and provide preclosing consulation as needed.Settlement & Closing- Review closing documents for accuracy, resolve any last minute issues and complete the transaction. Assist with any postclosing issues.
format_quote
Lake Norman's beautiful sunsets, lush landscape and tranquil waters are right where you need them - only twenty minutes north of Charlotte, NC and only a short drive to the scenic Blue Ridge Mountains