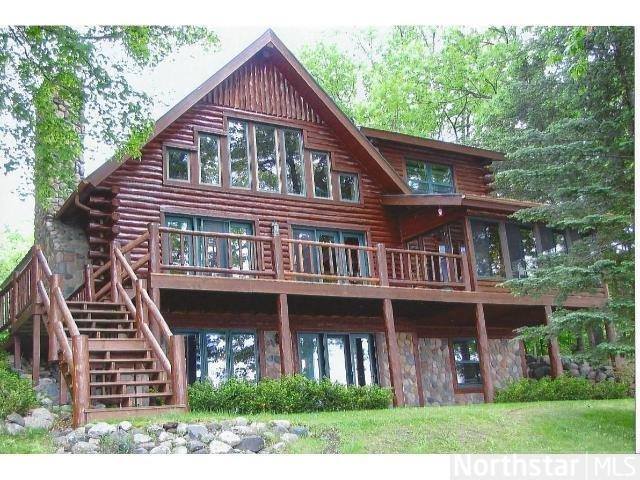 Get to Know Jared Lundgren
Jared Lundgren and his wife, Beth, operate a retail business called Giada's Boutique in downtown Aitkin. Since 2008 they have lived in the area full-time on Farm Island Lake, where they first purchased a vacation home in 1997. Their family includes 3 Children. 
 Jared spent 10 years in the financing industry, which led him to the Lasik eyecare business. In 1999, he founded three Lasik eyecare clinics, most notably Eau Claire Lasik and Minnesota Eye Institute, St. Cloud. During his eye care business career, he acted as a consultant in a public speaking role, giving presentations on how to best market and manage the business.   
Jared also owns and manages a variety of investment properties in Florida and Minnesota. Which lead him into his current career in Real Estate. Jared joined Keller Williams in 2014 and with his vast knowledge of the industry and business background is already generated a great business platform.  In March 2016 Jared started RE/MAX Northland in Aitkin located at: 20 2nd St. NE. Aitkin, MN. Across Hwy 169/210 from CVS.  
"I have been a real estate investor for more than 10 years. I have a great deal of knowledge on the ups and downs of real estate and pride myself in being able to find the best deal for my clients on their purchase. Being an entrepreneur most of my life I have negotiated many transactions and enjoy the negotiation process of representing the seller."
More 
Fred Macc
04/03/2016
Jared was instrumental in finding the perfect cabin/lake home for us. His knowledge of the area, lakes, and homes available was fantastic. Jared was also patient and gave great advice on how to purchase this home. I would strongly recommend anyone wishing to buy or sell a home chose Jared Lundgren
Fred M
04/03/2016
Jared was instrumental in finding the perfect cabin/lake home for us. His knowledge of the area, lakes, and homes available was fantastic. Jared was also patient and gave great advice on how to purchase this home. I would strongly recommend anyone wishing to buy or sell a home chose Jared Lundgren.
Appel family
11/23/2015
Jared is a professional that gives his profession a "good name". He, along with his associate, found a way to get the job done on time! I would definitely recommend Jared and his Team!
DK Skelton
11/23/2015
Hi Jared, I just wanted to give one more large thanks to Elizabeth. Selling and closing on a house in another state is a significant challenge. My work life and personal life are very busy. I do not have much time available to assist in additional work. That is why I really appreciated all the help Elizabeth provided. Elizabeth coordinated the well and water inspections, an additional appraisal, and the radon mitigation system. That saved me a lot of time. In the middle of all of this, I ended up with an unexpected medical condition that had me on complete bed rest for weeks. And, through the whole thing, Elizabeth continued to provide excellent logistical support. You folks have a really great employee on your staff. Elizabeth was nothing but helpful, kind, and professional.
Ben M
07/14/2015
Jared was great to work with, he was able to sell the property above list price, and then on the back end hold the deal together when there became some financing issues. He quarterbacked the whole thing pushing the lendors, appraiser, and closing company to get the property to close timely
Paul J
05/22/2015
Found the house that wasn't on the market and worked with me on a complicated buy. He is the guy to use in this area as the level of professionalism in "2nd home" areas can be pretty low. He brings a ton of big city experience to a market that is full of agencies that are far from his level.
format_quote
Big City marketing, small town service!