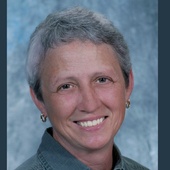 By Mona Gersky, GRI,IMSD-Taking the mystery out of real estate.
(MoonDancer Realty, Dillsboro,NC)
  When life keeps tossing challenges at you from left to right, from behind and in front threatening to make you stumble - do you have images you keep in your mind to help you navigate these obstacles? Where do you go? Some people visualize themselves at the shore smelling salt air, listening to the surf and watching the waves come in and go out.  Others imagine themselves to be rock climbing, boating, dancing, stargazing...we all have something that can bring us comfort and help sort out our thoughts so we can move on through the day and reconcile whatever issues that have materialized in our daily dealings.       My comforting images deal with either water or the woods, the very best though is water and woods.  This photo is of a trail leading to the Woody House in the Cataloochee sec...