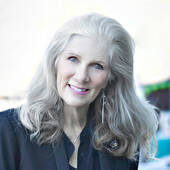 By Debe Maxwell, CRS, The RIGHT CHARLOTTE REALTOR!
(Savvy + Company (704) 491-3310)
OOPS! Too Late! Your Dream Home in GlenGrove is UNDER CONTRACT! As our seller clients all know, we are 'full-on' during the pre-marketing phase of listing their homes. This strong focus on our coming soon listings generates a strong sales price, often one more than what the sellers' anticipated and in a short amount of time. NO, we don't list below market value - we simply expend  significant efforts on pre-marketing our listings. Our latest listing, in the coveted GlenGrove neighborhood, is no exception. The results or our premarketing of this 5-bedroom, 3.5-bath home with fresh paint, new carpet and refinished hardwood floors, brought multiple buyers - over 30 showings, in less than 2 days.Then came the Offers! Our sellers were blessed with multiple Offers ending in a rock solid prima...