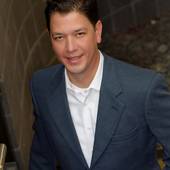 By Mark Organek, It's not a game, it's your life.
(And the United States of America)
This lovely home for sale is perfect for those that need a compound with a separate two bedroom three bath guest house in between the 5 bedroom Gilbert homes for sale with a well built workshop RV garages and loft area in your own man-cave Temple with a concrete load distribution system LDS footer system and hurricane proof truss system.  At just over a million, this is a steal. It has a planter area and enough space for your manure but it is far enough from Shelton CT to not have to worry about whether or not Michelle Obama would come and be the One person in the Realty customer world to do horse properties injustice by price cutting excessively to see if the home would move.  This barn area is perfect for metal smith work or repairing cars or boats or RVs and my client is currently bu...