Lynn B. Friedman CRS Atlanta, GA 404-939-2727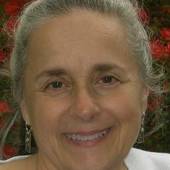 Real Estate Broker/Owner
Lynn B. Friedman CRS Atlanta, GA 404-939-2727
Concierge Service for Our Atlanta Sellers & Buyers
Atlanta, GA

—

Atlanta Homes ODAT Realty - Love our Great City - Love our Clients! Buckhead - Midtown - Westside
Atlanta CITY Life - FOCUS on BUCKHEAD - Brandon /Peachtree Battle/Memorial Park/Garden Hills/Peachtree Hills/Collier Hills - GSU
BROOKHAVEN - CHASTAIN - MIDTOWN - Loring Heights/Old Fourth Ward - GA TECH - WESTSIDE - Dupont Commons/Riverside/Whittier Mills
Atlanta , GA 30327,30305,30342,30308/09,30318
---
Buying or Selling? Our Concierge Service brings your real estate dreams to reality! 404-939-2727 Lynn
Get to know Lynn B. Friedman CRS Atlanta, GA 404-939-2727
About me? I love my job!
Let's focus on you. YOUR REAL ESTATE GOAL becomes a SUCCESS STORY with Atlanta Homes ODAT Realty! Give us a call - 404-939-2727   Lynn and Team


Lynn B. Friedman CRS Atlanta, GA 404-939-2727's Blog Posts
|
Local News and Events
–

about 4 hours ago
Just for Fun
–

about 4 hours ago
Real Estate Technology & Tools
–

1 day ago
Local News and Events
–

2 days ago
ActiveRain Community
–

11 months ago
Real Estate Best Practices
–

4 months ago
Just for Fun
–

5 months ago
Real Estate Best Practices
–

10 months ago
Hello from Me to You!
Your needs are our real estate goal! Welcome...
Skills
Patience and attention to detail allow us to provide complete service FOR YOUR NEEDS.
***  Listing and Selling your home  -  detailed and efficient process.
***  Choosing and Buying your new home  -  an enjoyable experience.
***  ODAT's Maintaining/Managing your leased home/condo  -  a pleasant situation for you.
Testimonials for Lynn B. Friedman CRS Atlanta, GA 404-939-2727
Had the privilege of being the focus of Mike's post -
"How About A Little More CS and A Little Less BS"
https://activerain.com/droplet/5qwd
So proud of earning his respect!

Cambrya Brooke

09/20/2019

"Lynn is a most excellent real estate agent. She is extremely responsive when reached out to. Lynn is actually very caring and considers the client's best interests. She is creative in finding solutions, whether it be structural or financial. Something extra special about Lynn is that she possesses expert knowledge of contracting and building as well as real estate, so when I ask her if I can add a bathroom or bedroom there or move a wall here....I get a trustworthy and instant answer! This is invaluable when viewing properties and evaluating the possibles of each one. I highly recommend using Lynn and Atlanta Homes ODAT Realty for your next home sale or purchase." .................................................................................>>>>>
Lynn's response: Thank you so much for the confidence! Enjoying our adventures as we continue our search for just the right home! Lynn

Lynn knew about construction and pointed out some imperfections in the room, such as leakage and mold. She asks about many details about a property, such as when the assessment was paid. Lynn also went online to find a fridge replacement part for me and provided contact information. She would send flowers to property front desk to show appreciation and make good relationships. Lynn为我讲解了很多在美国买房子的事宜,比如看房,交付,贷款流程,还有一些法律常识。Lynn在看房的时候会指出哪里有水垢,哪里有霉菌等。她很耐心。房子交付后她依然帮我安排地毯清理,帮我搬家。Lynn知道中国人有砍价的习惯,她帮我定了议价的至少两种方案。----------------------------------->
Thank you so much for the kind words. I am glad you are happy living in Atlantic Station. Lynn

Working with Lynn to find a home in Atlanta was a great experience! As a college grad and upcoming young professional, she was very in-tune with what my parents and I were looking for. She showed us exactly what we wanted in Midtown Atlanta and provided extremely meaningful insight into the area. As a longtime Atlanta native, Lynn has unparalleled knowledge of where to live and what areas will meet your needs! She made it a point to never push us to buy something unless we were all 100% on board. In addition, she was extremely tech-savvy! She has a laser measuring device and is easy to contact via phone, email, etc. -->
---> THANKS Patrick! Working with your family was a pleasure! Lynn

I can't say enough good things about Lynn.

When I decided to look for my own home, I didn't really know what buying a home entailed or the processes involved. I went online and sent a couple of inquiries. Lynn responded quickly. I was actually a bit surprised by how quickly she responded. We traded emails and set a time to see property.

After the first time we met and saw condos, Lynn asked for a Buyer Agreement. She explained that it was about each of us making a commitment to forming a team. It made sense.

Throughout the entire process, I felt like I was Lynn's priority. Lynn is incredibly responsive and patient. I never felt rushed, or confused. This allowed me to immediately build trust, which is important in this process.

I have an incredibly busy schedule and when buying a house, there are many moving parts that require a lot of work. I always felt that Lynn was on top of things and I avoided many roadblocks and stress through her help and guidance.

I've learned so much from Lynn throughout this entire process and am now a happy homeowner. Contact her for excellent service. Lynn will help you get your new home efficiently. She is conscientious during the process and has continued to be there for me after the purchase. Thank you Lynn for helping my dreams come true! :) ....................................................>>>>>
Lynn's Response: Meeting you was a wonderful experience for me. Quickly finding exactly the home you wanted made it that much better! I loved it when you said that throughout the process, you felt you were my #1 priority! I enjoy TEACHING MY CLIENTS the "nuts & bolts" of their REAL ESTATE TRANSACTION. You understood the RESEARCH and EDUCATION FEE concept. I really appreciate the RESPECT and TRUST you demonstrated from the beginning. Buying a FORECLOSURE property requires detail focus. When you worked the many hours demanded by your profession, your REALTOR WAS AT WORK FOR YOU! Whenever documents were needed, you supplied them quickly! We formed a SUCCESSFUL TEAM including YOUR FAMILY'S SUPPORT. Lynn

I could write a novel about working with Lynn, but I'll try to make the review quick and useful, so here it goes: -I was a first time home buyer, and I had no idea what I was doing before working with Lynn -I found Lynn on Zillow, and was impressed by the other reviews, so I emailed her. She called me within 2 hours, and we got the ball rolling. Her "thinking outside the box" saved me during the seller negotiations. -I initially was "just looking" with a 5-6 month time horizon, and Lynn was 100% on board with a long, slow search for the perfect house after I was ready. After I began to see houses that I really liked being snapped up by other buyers, I kicked the search into high hear, and Lynn was lock-step, never being pushy or making me feel pressured to make a decision -Throughout the whole process, Lynn always made herself available to meet my schedule, and worked on my behalf when I couldn't. -Lynn is full of experiences and opinions and is not afraid to share them; however, I came to view her as a navigator--while she may have told me what I needed to do, all of the decisions were ultimately mine, and she always respected that. -Throughout the process, I felt like I was Lynn's only client, and the attention I received made a challenging life event a pleasurable experience. -Lastly, I am writing this a week after the closing, and I think that I have spoken with Lynn each day since the closing as I work through the process of getting my new home ready for move in. Although her commission has been paid, she is still giving me the same great attention and service that I got before the sale--that alone speaks to Lynn's style. Give Lynn a call, you will be happy you did! ................................................................. >>>>>
Lynn's Response: Ed, Thanks! I love being called a "Navigator" - perfect job description for sure! That's the only way to transmit the knowledge accumulated over decades - showing the way to FIRST-TIME BUYERS!
And thanks to you for your teamwork! I really appreciated your quick responses when documents were needed. We were fighting the clock to get closed before the end of 2013. WE GOT IT DONE BY WORKING AS A TEAM. I am certain we will get to do something else together in the future because we worked so well together and we had so much fun! LBF

My wife and I have enjoyed living in our retirement apartment for over two and a half years now thanks to Lynn Friedman.

Today is my 91st Birthday. I was sitting and reflecting on many past experiences in my life and I remembered that I promised to write this review and now I am doing it.

I say thanks to Lynn because she made our move become a reality. We had this apartment waiting for us for almost a year as we sat waiting to sell our condo where we had lived for over 20 years. When she showed it to one of her customers, we were impressed with her personally and professionally.

It is an interesting story. I offered her $1000 extra 'under the table' if she would sell it so we could get moved. She responded in a flash by asking if I would go to prison for her if she accepted the money!

I told her we weren't renewing with sales agent again. She said she would recommend someone who specialized in our community to be the next agent. Then she asked if we wanted her to come by and tell us how to sell quickly. Of course, I said yes.

After the other agent's time ended, Lynn came over. I asked her what did I need to do to sell. She answered in two words - GET OUT. She said Take your bride and go enjoy the time you have left together.

And we did. She organized two sisters to help us sort through all our belongings and get packed up to move. They cleaned out closets, cabinets and even the attic. Others fixed up our gardens and patio areas. The people she sent over were terrific. She wrote an article on the internet with a musical slide show she made about our home and gardens. Before we knew it, moving day had arrived.

The other agent sold our empty condo while we enjoyed living comfortably in our new apartment. After decades of household care, I am enjoying the lack of responsibility for upkeep.

I am glad we took her advice. She spoke plainly. Even though she loves doing house sales, she put our real estate needs in the front of her mind. You will always be happy that you hired her. Bob and Louise F. ---------------- --------------------- ------------------------ --------------- Lynn's Response: Dear Bob, Well, on your birthday you gave ME the gift. I truly appreciate the review! You did include the whole story, didn't you? Getting you and your sweet wife settled makes me proud. RETIREMENT HOUSING is a complicated decision. I'm glad you still enjoy thinking about Atlanta Homes ODAT Realty's support for you. We love LISTING PROPERTY FOR SALE yet we will suggest another agent if that is what is best for our Client. Thanks for the Review! Lynn and the Team

PLY Underwood Hills, Atlanta

10/01/2013

Lynn could not have done a better job assisting me and my boyfriend in finding and buying our first home! Attention and knowledgeable service – that's what we received from Lynn at ODAT reality. As a first-time Buyer, this was very important to me. She answered all of my questions and followed through on the details every time. She was always there when I needed something.

The Atlanta Homes ODAT Realty team offered me top-level choices - several mortgage lenders, home inspectors and even the structural engineer. Lynn negotiated with our Seller to use her preferred high level contractor for the changes. Her support allowed me to feel comfortable throughout the process from my first offer to buy through the repair completion and on to Closing.

For the contract itself, Lynn's negotiation skills were excellent. I paid the price I wanted to pay for my new home and the Seller agreed to do all the repairs I wanted. I moved in with the house just the way I wanted it to be. It was great.

Be prepared for her to insist that you do things in a certain way – having a mortgage approval before looking for example. We butted heads a few times yet the best results usually came when I followed her suggestions and she always listened to my opinion when I would put my foot down.

I am glad to recommend Atlanta Homes ODAT Realty and Lynn B. Friedman to anyone wanting a successful real estate experience. -------------------------
Lynn's Response: THANKS! I really appreciate the review. You and I had a great adventure together. I am delighted that you are so content. I appreciate that you willingly paid our RESEARCH and EDUCATION FEE after our first meeting. I see the R&E FEE as a commitment from the Buyer to forming a team with us. Mutual respect is essential. And - yes - with my method - A MORTGAGE LETTER BEFORE WE START LOOKING - every minute of the search is useful - no wasting time! FIRST-TIME BUYERS need many extra hours to feel comfortable about the process. We discussed the PURCHASE PROCESS in great depth. We went and looked at every home you wanted to see and stayed at each as long as you wanted. It's important to me that each Client feels very secure about selecting a future home! NEGOTIATIONS? Nice to have pleased a lawyer with my negotiation approach! Taking a WIN-WIN approach makes the back and forth of a purchase a successful process. We had fun, didn't we? Have a happy day - Lynn



Lynn,

I wanted to thank you for your focus and outstanding help on my housing needs. From our first phone call until you negotiated the lease for my wonderful loft space, you provided me with terrific customer service.

The way you listened to what I wanted to achieve and then thought of ways to help me reach my goals was very much appreciated! You even requested the small changes I wanted to make in the loft with the Landlord and gave me the names of professionals to do the work for me.

I'm also glad I paid the Research & Education Fee you requested without any reservations. I received value for that investment in you and your company. Your creative methods succeeded – I live exactly where I wanted to live and am paying less than the rental amount listed for the unit. In fact, the reduction you worked out in the rent meant that your fee was paid off in two and a half months leaving me with nine months of savings!

Thanks again very much for your outstanding service. I look forward to the opportunity to refer you to others.

Sincerely, VE----------------- ------------------
Lynn's Response: Thanks for your kind words! You and I both met our goals by forming a TEAM for success. Negotiation is fun for me. I loved working toward your RENTAL RATE REDUCTION! And thanks again for your quick understanding of our request for an EXCLUSIVE AGREEMENT with the Research and Education Fee upfront. So much computer access sometimes leads folks to use several agents at once. We only work as an exclusive TEAM to get the best results. Being your exclusive CONSULTANT allowed me to focus strongly on your needs. Have a happy day - Lynn

I wanted to thank you for your continued attention to my search from the beginning until we found my wonderful condo. Before we even started, you gave me access to a personalized search engine and left me alone to research for myself at my own rate. I appreciated that chance to set the pace for myself. When I was ready to buy, I paid the Research & Education Fee you requested – I already had enjoyed months of benefits from your added services! When I said I was ready to begin searching, you and your office really focused on me constantly until we succeeded. Given my student loans, it was an uphill battle but you never gave up. You only showed properties to me that met my geographic conditions. No wasted time. You helped me find a Mortgage Lender who stuck with me time after time until we found the right place. I selected the right Broker for my home search - that's for sure. ---------- ----------------------- Lynn's Response: I am grateful that you feel you received VALUE for the RESEARCH and EDUCATION FEE. While you were gearing up, I greeted you from time to time – waiting until you were ready. The Buyer knows when it is time to jump into the pool! Everyone has something that makes the process individual - yours was STUDENT LOANS and others have different challenges. Working with you was a pleasure – ODAT Realty BELIEVES IN PATIENCE as a component for success in real estate. Of course, we just kept supporting your search until the right place came along! Have a happy day - Lynn
Introducing a fresh new look for your Profile.
Click the 'Edit Profile' button below to enter 'Edit Mode' and continue the tour.