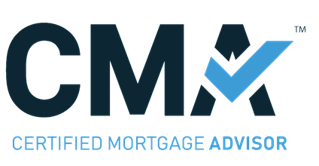 Get to Know David Goldberg
Providing Stress Free Mortgages for Purchase or Refinance in all 50 States.
Named to the Scotsman Guide's Top Originators, the National Mortgage News Top 400, and Ask A Lender's Best Mortgage Lenders over the last several years, I am consistently a company top-performer and maintain some of the highest customer service ratings on Zillow in my market.
A true mortgage industry leader since 2004, I have the experience needed to help consult my clients and guide them into the correct mortgage product, structure and package their loan to get a clean underwriting approval, and then close their loan on-time with the least amount of stress possible.
I am proud to offer the following loan products for purchase or refinance, NATIONWIDE, in all 50 states:
CONVENTIONAL–
Direct lender with Fannie Mae
Credit scores down to 620
HomeReady
JUMBO –
5% down options available
Loan amounts up to $2M with 10% down; up to $3m with 20% down
PORTFOLIO -
Bank Statement/1099 loans for self-employed borrowers
Jumbo options for borrowers with previous credit challenges or lower credit scores
FHA/VA -
As little as 3.5% down on FHA
As little as 0% down on VA
Jumbo to county limits
VA Cash Out
VA IRRL Streamlines
FHA Streamlines
NMLS #728872
Third-party content does not reflect the views of United Trust Bank, its partners, customers, or service providers. Such content has not necessarily been reviewed by UTB for completeness or accuracy.
Awards
Scotsman Guide's Top Originators
National Mortgage News Top Producers
Company Top Producer
format_quote
Providing Stress Free Mortgages for Purchase or Refinance in all 50 States