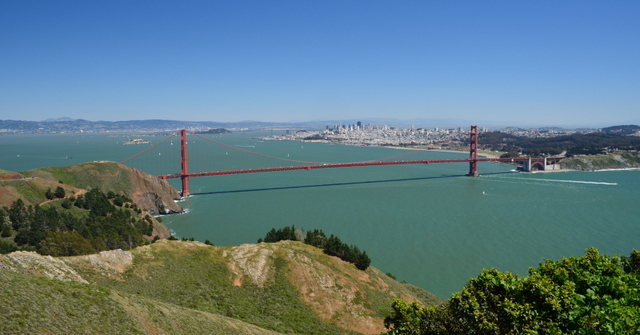 Get to Know Barry Crotty
Barry Crotty's real estate experience spans four decades from 1986 to 2013. He's a career professional dedicated to delivering a rewarding real estate experience through attentive listening, honest advice, superior customer service and an exhaustive commitment to his client's real estate needs.
Barry began working in real estate after graduating from the University of Oregon in 1986 when he joined his father at Crotty & O'Halloran Realtors in San Mateo. In 1993 Barry purchased the company and became Broker/owner of record, managing 25 sales associates and selling real estate throughout San Mateo County. In 1995 Barry sold the company, moved his family to Marin County and began working as a broker associate with Frank Howard Allen in San Rafael. In 2000 he affiliated with Pacific Union's central Marin office and in 2006 was hired as the sales manager of Coldwell Banker in Greenbrae. The following year Barry returned to Pacific Union and became branch executive of the southern Marin offices where he managed 75 sales associates and a staff of 5 in three sales offices.
Barry's career came full circle and he returned to Frank Howard Allen in 2009 to manage the Tiburon office. He was hired to continue his great work of supporting and training agents and transacting business for his personal clients in a challenging real estate environment. At the end of 2012, Barry decided to return to full time sales and is a Broker Associate at FHA's Greenbrae office
Barry has also been active within the real estate community and proudly served as a director on the Marin Association of Realtors' (MAR) board from 2001–2005 and again in 2013. In addition to being a director for the California Association of Realtors from 2003-2005, he also served on the Board of NorCal MLS from 2005-2007.
Barry is the 2004 past-president of MAR and was honored as MAR's 2006 Realtor of the year, the organization's highest level of achievement which recognizes an individual who has made outstanding contributions to the profession and his community.
Barry is an advocate for his community and for the homeless. He considers his 7 years of service on the board of directors for Homeward Bound of Marin and his past chairmanship of the organization's real estate development committee among his most important community involvements.
Barry holds a Bachelor's degree in Business with an emphasis in Marketing from the University of Oregon is trained in Mastery of Negotiations from the University of California at San Francisco and is a Certified International Property Specialist (CIPS).
When Barry is not working or contributing his time to community organizations, you can find him riding his Mt bike in the hills of Marin and rowing in the morning with the Marin Rowing Association on the Corte Madera Estuary and San Francisco Bay.
format_quote
Honest Advice and Proven Results in Real Estate