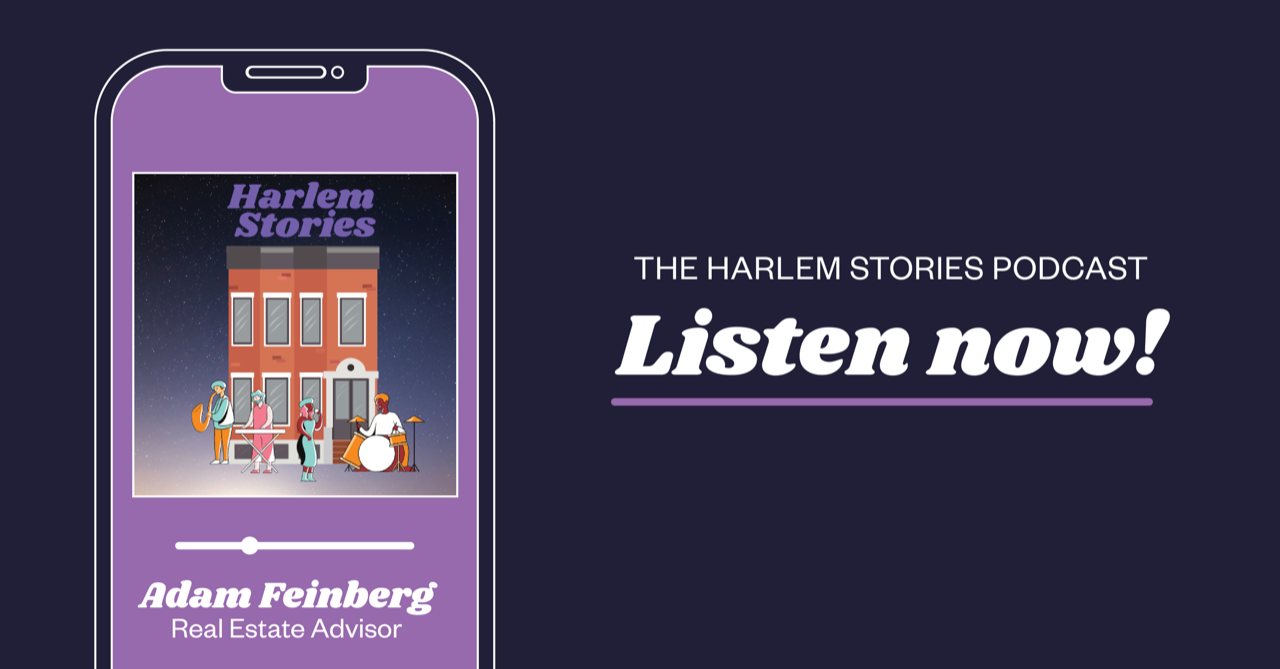 Get to Know Adam Feinberg
A graduate of New York University's Stern School of Business, Adam Feinberg trained thousands of financial professionals on Wall Street covering many different areas of the industry.  

Over the past few years, Adam held the roles of President and Treasurer for his Hamilton Heights condominium. His leadership efforts in these roles established a strong management structure in the building, as well as, improved the physical condition and stabilized the finances of the building. 

Adam now brings his areas of expertise to Elegran, where he is able to apply his specialized experience to the property search process for his clients and customers in the New York City Real Estate market. As a professional educator, Adam utilizes his background in finance to help you in your search- no matter how simple or complex - First time buyers, Income Restricted HDFC co-ops, Investor transactions, and International buyers – just to name a few. Adam will help you learn about any neighborhood within Manhattan and help you buy, sell or rent any property - from studios to townhouses. 

Adam, who is a native New Yorker, has lived in the Hamilton Heights section of Harlem for the past 16+ years. His neighborhoods of specialty include Central Harlem, Morningside Heights and Hamilton Heights. 

When you work with Adam you receive a Master Class in New York City Real Estate!
Creator of the Harlem Stories Podcast- which can be found at www.harlem-stories.com 
Awards
2016 Sales Rookie of the Year
Jessica M.
04/23/2016
When I was looking to buy my first home about three years ago I asked Adam for his assistance. I had no idea how much I would come to rely on his judgement. I trusted his opinion with everything from the need for repairs to navigating through the purchase process. Buying your first home is one of the most stressful financial moves you can make. Adam was able to guide me through the process while informing me along the way, reducing my fears and building my confidence. Adam is professional, informed and will always tell you what you need to know. Three years later I am a very satisfied home owner, thanks to Adam. The only thing I regret is not having the opportunity to have him as my agent
Antonio D., Zillow.com
04/02/2016
Adam is the president of my condo board and has done an impressive job of juggling several highly complex projects over the past couple of years. He always responds to my inquiries within a day with very thorough explanations.
Steven A., Zillow.com
03/28/2016
I've known Adam for a number of years in the capacity of him being the president of a condo association. In that time it has become evident that his knowledge of the local market and attention to detail in legal matters regarding condo ownership and NY city rules and regulations are unsurpassed. Adam supervised and managed a number of large projects for the building in question so has a very good idea of what to look for and who to go to regarding building and construction quality. Adam also managed the finances and accounting for the building so has in depth knowledge of what to look for when ascertaining the financials of a property and is a trustworthy and honest person.
Hewitt P., Zillow.com
03/27/2016
Adam was the building president at a condo I own in Washington Heights. He was highly trusted in the role, based on his concern for the building, careful attention to detail, and comprehensive knowledge of the legal matters facing the owners. He moved to the area some years before myself, and has an enthusiasm for the area - he's always happy to discuss the evolution of the neighborhood, based on the Columbia expansion, arrival of new restaurants, etc. I'm happy to recommend Adam
Lisa M., Zillow.com
03/25/2016
Adam has been the president of the condo board in the building in which we live for many years. During that time he has overseen the many structurally complicated, costly repairs that our building community has had to address. He has diligently shouldered this job, bringing his significant financial and real estate knowledge to the task. Adam is a hard worker and an excellent communicator, particularly evident in dealing with many city agencies, building contractors, and a condo community who came to rely on his guidance with increasing confidence and appreciation. I can only imagine that he will bring the same dedication, intelligence and expertise to a real estate buyer. We have been very lucky to have him at the helm during this difficult time.
Souhon C., Zillow.com
03/19/2016
Adam Feinberg has helped our condo navigate through a very difficult period which was plagued with financial, legal and logistical difficulty. He worked very hard to help instilling disciplines and building consensus among the owners to restore our building back to health. I highly recommend Mr. Feinberg as a real estate professional.
Karen O., Zillow.com
03/16/2016
Adam has been the president of our condo board for years. He volunteered to lead the board to rectify several challenging and outstanding building problems. Under his careful and tireless leadership he has resolved our issues. I give him my highest recommendation. He is detail-oriented, knowledgeable (i.e. developers, codes, etc.), committed, reliable and responsive.
format_quote
When you work with Adam you receive a Master Class in New York City Real Estate!