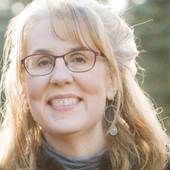 By Melina Tomson, Principal Broker/Owner, M.S.
(Tomson Burnham, llc Licensed in the State of Oregon)
The City of Independence is the third largest urban area in Polk County, Oregon. As of 2003, there were 6,850 residents of Independence. Located across the Willamette River from Salem to the Southwest, it has three city parks including a new one on the riverfront.  Independence has two main festivals: Western Days (co-sponsered with Monmouth) and the Hop and Heritage Festival.   View Larger Map For homeowners looking for small town charm, Independence is a good choice. New construction homes are available as well as older historic homes. Whether it is modern amenities or old home charm, Independence has both.   Brief History of Independence: In June of 1845, settlers from Missouri arrived in what was to be called Independence. One of the settlers, John Thorp settled north of Ash Creek i...