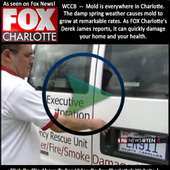 By David Snell 704.545.0098, CERTIFIED MOLD INSPECTOR, CERTIFIED MOLD REMOVAL.
(WWW.ExecutiveRestoration.Com)
Is Every Thing, Negotionable In Life?Am I making, anyone hungry?  How do you like your steak cooked?  Grilled? Steamed, deep fried, Oven baked, charcoal cooked, gas cooked? Personally, I like my steak cooked,  on my Traeger wood pellet grill, with onions and garlic and lots of sesame seed oil, with hot peppers.  I like my steak going in hot and I like my steak, going out.....................  Well, you get the picture.  Lol. 😅 I have had the opportunity and privilege to live all over the world as well as travel all over the world and here is what,  I can say, from my experience.  Most things are negotionable in life, if you just ask? Prices are negotionalble if,  you are nice about it and ask for the item.  The secret is to not be offended or feel rejected if,  you are denied.  Life is ...