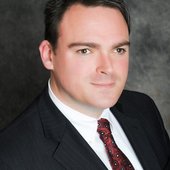 By Jared Garfield, Invest With The Best For The Highest Returns!
(Rich Life Real Estate Team)
Is The Third Time the Charm for Homes That Didn't Sell? Often in rural America, the homes in the higher price ranges struggle to find buyers, especially in this economy. With most of the jobs in the Metropolitan areas, and most small rural communities not having as many buyers who can qualify for the $500,000 + price range homes, homes can languish. In pulling comps and helping a family evaluate market conditions I found that many of the homes had been listed one, two and even three times and had not sold.  Some of these have been on the market for nearly five years!  In trying to figure out what was wrong with these properties, many of which were in excellent condition, I found some very interesting things: Pricing:  It doesn't matter what you paid, how much you owe, what the insured r...