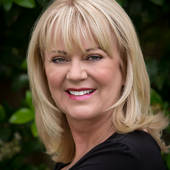 By Kathy Smiley, "Real Estate results that make YOU smile!"
(Rodeo Realty ~ Fine Estates Westlake Village)
Homes in the Village Homes tract of Westlake Village, CA Home prices in Village Homes vary from $585,000 to $855,000. There are currently 6 homes actively for sale, with 1 pending and 7 closed escrows in the past 6 months. Current Listings for sale in Village Homes Located south of the 101 freeway, Village Homes is an attractive and affordable neighborhood in beautiful Westlake Village. The homes range in size from 1250 to 3000 square feet. Some of the homes are nestled in pockets of 4 homes, and share a long driveway. Other homes have their own driveway and larger yards. There is a wonderful community center with a clubhouse, large family pool and tennis courts. Walking paths meander around and through the neighborhood, allowing tree-shaded areas for an evening stroll. Westlake Village...