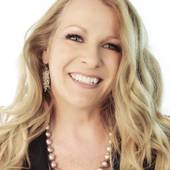 By Kaaren Hall, You can invest in real estate using your IRA!
(uDirect IRA Services, LLC)
Bill Tan, Shawn Watkins, & Aaron Mazzrillo bring you one full day of creative finance. Learn strategies they are using in today's market to buy and/or control real estate. They will be covering topics such as marketing, screening, negotiation, financing, cash flow analysis and documentation. Kaaren Hall of uDirect IRA Services will also be teaching about IRA investing and techniques you can use for creative structured transactions.   Date: This Saturday - January 30, 2010 Time: 9:00 a.m. - 5:00 p.m. (8:30 registration) Location: Embassy Suites in Santa Ana just off the 55 Freeway at the Dyer Road exit.1325 East Dyer Road Visit www.investorsworkshops.com and click on Events for more info.   You can following this link to sign up; Single attendee $299 https://www.paypal.com/cgi-bin/webscr...