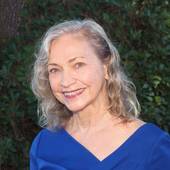 By Norma Toering Broker for Palos Verdes and Beach Cities, Palos Verdes Luxury Homes in L.A.
(Charlemagne International Properties)
With only 12 Rolling Hills residences currently for sale, and many of those not suitable or set up for horses, it can be challenging to find a property that is a winner for both humans and horses.  My two current favorites are 10 Georgeff Road and 3 Appaloosa Lane.10 Georgeff Road feels like "Old Rolling Hills" with its rambling ranch style and basic horse facilities.  The bones are good, and with some updating a horse or two could be quite happy here overlooking the riding trails.  There's a  Queen's Necklace and city lights view for humans to enjoy, and the house has unlimited possibilities.3 Appaloosa Lane represents the "New Rolling Hills" with luxury construction offering all the amenities one associates with luxury living on the Palos Verdes Peninsula.  This pre-construction estat...