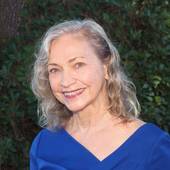 By Norma Toering Broker for Palos Verdes and Beach Cities, Palos Verdes Luxury Homes in L.A.
(Charlemagne International Properties)
It's a wonderful feeling when a property closes escrow and everyone walks away feeling like a winner.  It's really quite an accomplishment when you consider how many people and variables must come together before a legal change of ownership can occur. If one piece of the puzzle is missing, neglected or ignored the transaction may be doomed.  If a material fact regarding the property is not disclosed, a legal letter may find its way to your mailbox at some future date.  Full disclosure will help you avoid the headache of dealing with problems after the property is sold.It is important to begin with the end in mind.  Yes, sellers we really do want a fairy tale ending to the story of the sale of your house!  As the story unfolds, bear in mind there will be moments of uncertainty, drama and...