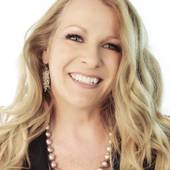 By Kaaren Hall, You can invest in real estate using your IRA!
(uDirect IRA Services, LLC)
Take control of your IRA and invest in what you know best! Kaaren Hall, Manager of Entrust in OC, will be talking about: * Types of property your IRA can buy * Financing the transaction (the Non-Recourse loan) * Grow your investment tax-free or tax-deferred * Property management of an IRA-Owned property Date: Tuesday December 2nd Time: 5:45pm - 7:00pm Location: Pacific Mercantile Bank, 450 Newport Center Drive, Suite 100 - Newport Beach, CA 92660 Sponsored by: Shelly Komer Jackier, Century 21 Superstars Cost: Free! Refreshments Served R.S.V.P. to: Shelly Komer (949) 701-3688 FREE PARKING in the lot behind the bank. *IMPORTANT*: ENTER THROUGH THE FRONT DOOR ON NEWPORT CENTER DR. SINCE THE BACK DOOR WILL BE LOCKED AT 6 PM.