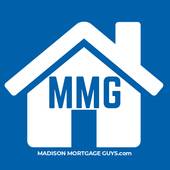 By MadisonMortgageGuys .com, Your local mortgage company serving 47 states!
(MadisonMortgageGuys)
As the cold weather and snow settle in some sections of the country, it might create a challenging scene for a lot of home sellers. Winter is traditionally one of the harder times of year to sell a house. Below are some basic but important tips for selling your home in the winter.Increase The Attractiveness Of Your HomeThe first impression is important when attempting to sell a house. Ensure your home has incredible winter curb appeal when a home buyer visits. The buyer should feel comfortable and experience an impression of a good appearance, which is evident as soon as they arrive at your home and look at it from the street. You can lighten up your home by setting gazing globes, orbs, or another colorful winter outdoor decor in and around gardens. You should make sure the leaves are r...