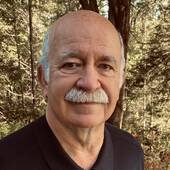 By Paul S. Henderson, REALTOR®, CRS, South Puget Sound Washington Agent/Broker!
(Fathom Realty Washington LLC)
Without my parents, I would find myself adrift in the vast sea of life, devoid of the sturdy anchors they provided. From the earliest days, they sculpted the foundation of my character, instilling values that guide my decisions and actions. Their unwavering support created a safety net, catching me during moments of uncertainty and fostering an environment where I could thrive. In the realm of education, my parents were my first teachers, imparting not just academic knowledge but also the importance of curiosity and perseverance. Their encouragement fueled my intellectual pursuits, and instilling confidence, they shaped me into a lifelong learner. Beyond confidence, they taught me invaluable life lessons—compassion, resilience, and the significance of integrity.  Emotionally, my parents...