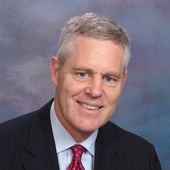 By Paul McFadden, Pest Control, Seattle, WA.
(Responsive Pest Control)
Hi all: I've been on a bit of a hiatus for the past several months as I tried to take in all the changes in the mortgage landscape. After exiting the mortgage business this past summer, I finally took a friend of mine up and went to work for his business, Paratex Pest Control. My friend Jim's dad started Paratex in 1908. Needless to say the business does very well. Most of our business is commercial (80-20 split)) but we pride ourselves on our work whether it's a large account or a small one. For example, I was out with one of our technicians on a service call a couple of  weeks ago. We were checking bait stations when our customer asked if we could look at a hole in the automatic garage door. Fifteen minutes later we had a fix where nothing could get through. As they say, service befor...