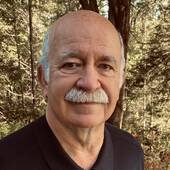 By Paul S. Henderson, REALTOR®, CRS, South Puget Sound Washington Agent/Broker!
(Fathom Realty Washington LLC)
Puyallup Washington, single-family Market Data (Sept. 22, 2014)   ~ Currently there are 584 active listings in Puyallup   ~ In the past seven days Puyallup experienced*;    55 New listings recorded  9  Homes came back on the market 74 Homes had list price reductions  12   Homes had list price increased  3  Contingent 5 Listings expired 13 Listings cancelled 94 Listings went pending 53 Listings sold and closed 47 Bank or real estate owned properties   Currently there are 155 houses that have been on the market for over 100 days... About Puyallup: ~Puyallup is a incorporated city founded in 1890. The population in 2011 was 37022 according to the 2010 census. Puyallup is home to the Daffodil Festival and the Washington State Spring and Fall fair at the fair grounds downtown.   ~ What's the...