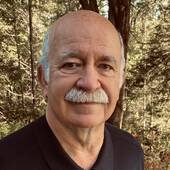 By Paul S. Henderson, REALTOR®, CRS, South Puget Sound Washington Agent/Broker!
(Fathom Realty Washington LLC)
Puyallup Washington, 3-4 Bedroom Market Report (4/27/2015)  I want to represent you as your real estate broker when you're ready to buy or sell!!! Work with me!For further information about Puyallup Washington and a FREE up-to-date homes for sale list in your price range; please contact Paul Henderson Mt Rainier~ Currently there are 342 active 3-4 bedroom listings in Puyallup~ In the past seven days Puyallup experienced;  47 New listings recorded  15 Homes came back on the market 26 Homes had list price reductions  17 Homes had list price increased  2  Contingent 0 Listings expired 7 Listings cancelled 111 Listings went pending 34 Listings sold and closed 21 Bank or real estate owned properties  Currently there are 81 houses that have been on the market for over 100 days...  (34 houses ...