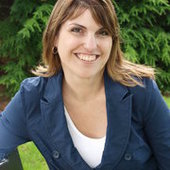 By Diemert Properties Group, Your priorities matter!
(The Diemert Properties Group)
Living in the City of Marysville, WAThe City of Marysville, WA is a city located in North Snohomish County. Marysville is known as the "Strawberry City". It used to be surrounded by Strawberry farmers years ago. We still remember our Strawberry farmers by having the annual Strawberry Festival the third week of June with a grand parade, carnival and lots of tents with local vendors. The Marysville Water tower at Comford Park is a historic icon of the city.  In Marysville, there are residential neighborhoods, rural farmlands, some industrial areas and a downtown area with lots of shops and restaurants.  Marysville is rapidly growing with many major retail stores. There are two Marysville zip codes; 98270 and 98271. The 98270 zip code is mostly South and Central Marysville. 98271 is North ...