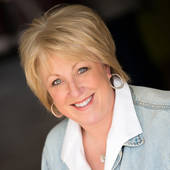 By Colleen Fischesser Northwest Property Shop, A Tradition of Trust in the Pacific NW since 1990!
(NextHome Experience)
There have been 27 REO properties sold and closed in Maple Valley, WA in the last 6 months. Half of those sold for $244,000 or less and the highest priced sale was $685,000. What's noteworthy is the Sales Price to List Price ratio. Many buyers think they are going to be able to negotiate deep discounts on bank owned properties, when the reality is, the bank or asset manager almost always prices the property to move and have discounted the price on the front end. Of the 27 sold properties,  13 sold within 90 days for 100% of list price, while the remaining 14 properties sold within 6 months at 98.6% of list price. As an example, say there is a bank owned property you really have your heart set on that's listed for $300,000. You are only approved for $250,000 so you're hoping the bank wil...