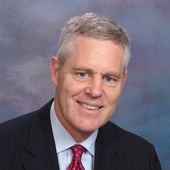 By Paul McFadden, Pest Control, Seattle, WA.
(Responsive Pest Control)
Hello all: I'm not sure I've posted much in the past couple of months. To put it lightly it's been a wild ride! But I'm back in the Rain and missed you! An update on my end. After 8 years of hard work, toil and sometimes frustration, I exited the mortgage business. I just didn't want to change to another company after my company downsized me. It's actually a relief and I have to say I'm smiling more these days. I started my new position as Sales Manager at Environment Control in late June. Environment Control is a full-service janitorial and building maintenance company. My journey started innocuously as me applying for and getting hired to clean commercial office space after hours. From there it morphed into a job offer and acceptance as Sales Manager to build out their sales efforts. ...