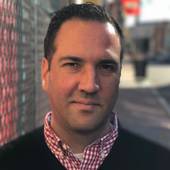 By Francisco Peot, The Best Place To Find Your Home!
(Richmond Home Sales At EXP Realty)
The last three years have been a great seller's market here in Richmond, VA and probably most of the country.  Inventory has been very low, and we have seen houses swept off of the market in less than a day with multiple offers increasing the contract price over list price.  The market has shifted slightly in Richmond, VA, but there are still areas where the competitiion is fierce.  As a buyer, how do I win the house of my dreams in one of these areas that continually has multiple offers?  The first thing you want to do is get yourself an experienced Realtor.  Don't just go with your sister's friend because she is new in the business and needs a sale.  The next thing you will need to do is get yourself a solid local lender.  Your Realtor should have a list of lenders and contact informa...