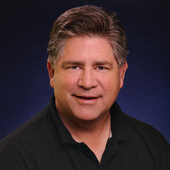 By Erick Blackwelder, Text or call Erick now at 703-677-1120.
(Cell: 703-677-1120)
New Stadium For Potomac Nationals Baseball Team New Stadium To Be Ready For 2014 Season Enjoy Quality Baseball In A New State Of The Art Ball Park Officials announced Tuesday morning that a new Potomac Nationals stadium would be built at Stonebridge at Potomac Town Center in Woodbridge on Opitz Boulevard across from the hospital.  The 6,000 to 7,000 seat stadium will be privately funded, Woodbridge district supervisor Frank Principi said. When completed, the stadium will bring in more than $200 million in private sector investment, said a press release from the county.  The first pitch at the new stadium could be thrown in Spring 2014, he said. "This location here in Potomac Town Center truly makes this a preferred location," Principi said. Sign up for daily and weekly newsletters and b...