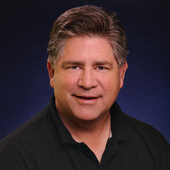 By Erick Blackwelder, Text or call Erick now at 703-677-1120.
(Cell: 703-677-1120)
Find Out About One Of The Best Kept Secrets In Woodbridge Take A Drive With Erick Blackwelder Through Courtlandt Manor Subdivision See Affordable Homes On A Quiet Street With Trees And Green Lawns You can get an instant notification by email when a home comes on the market in Courtlandt Manor.  You can send your wish-list by email to Erick Blackwelder at the message site on this page, or you can call or text Erick at 703-677-1120. Courtlandt Manor features a small enclave of homes on quiet streets, with lovely yards and landscaping. Courtlandt Manor is conveniently located just off Minnieville Road near Spriggs Road.  You'll have easy access to commuter services and shopping. Contact Erick now to get instant updates when a home is newly listed in Courtlandt Manor.  Email Erick or text/c...