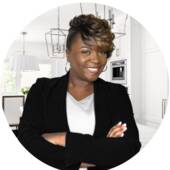 By ReShawna Leaven, Experience. Knowledge. RESULTS.
(KW United | Alexandria/Kingstowne)
NVP, Inc is building again in Clairemont Estates, Woodbridge, VA just off of Cardinal Drive. The community will feature twelve lots and the Community Sales Manager, Mark Jalajel tells me that they are ready to build on the lots as soon as they have a ratified contract. No waiting around for county approvals. Your new home can be ready between 90 to 120 days. Do you have to sell a home to move in a new one? Ask me about my move up program. Base prices starting in the mid $400s. Call me today for an updated price list (703) 474-1754  Featuring the following floorplans below: Savannah - 2700 - 4466 sq ft. Charlestown - 2900 - 4466 sq ft. Buchanan II - 3100 - 4800 sq ft. Buchanan III - 3400 - 5300 sq ft. Hamilton II - 3900-6920 sq ft.   For standard features and more information, call (703)...