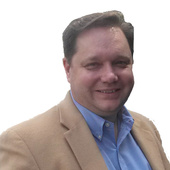 By Will Nesbitt, Nesbitt Realty is a family-run brokerage.
(Nesbitt Realty at Condo Alexandria)
Make a scarecrow for use in your garden at Sully Historic Site. Sully reflects the history of Fairfax County. Completed in 1799 by Richard Bland Lee, the main house at Sully combines aspects of Georgian and Federal architecture. Richard Bland Lee was Northern Virginia's first Representative to Congress, as well as General Robert E. Lee's uncle. On the National Register for Historic Places, and accredited by the American Association of Museums, Sully also includes original outbuildings, representative slave quarter and gardens. Guided tours highlight the early 19th century life of the Richard Bland Lee family, tenant farmers and enslaved African Americans. Programs reflect the history of Fairfax County through the 20th century. The event will be held on Saturday, May 22nd from 1 to 4 p.m...