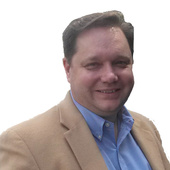 By Will Nesbitt, Nesbitt Realty is a family-run brokerage.
(Nesbitt Realty at Condo Alexandria)
The Representative condo community is located at 1101 Arlington Ridge Road in Arlington VA. The Representative overlooks Pentagon Row, the Pentagon and Crystal City. It features a unique architectural style that mixes angles and curves to present interesting angles and shadows. One of the features that I find intriguing at the Representative is this custom wood trim. The trim is a solid wood and features a tooled pattern that is much more difficult to create than the standard milled pattern. In the picture below this trim is used as a base with a solid ogee trim above and below the featured trim. The base doesn't actually touch the floor but rather, it caps a carpeted base, providing a one-of-a-kind style that is impressive and appealing. As you can see this trim was carried over onto ...