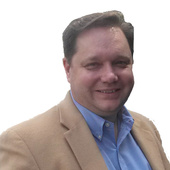 By Will Nesbitt, Nesbitt Realty is a family-run brokerage.
(Nesbitt Realty at Condo Alexandria)
The Fountains Condominiums at 301 Beauregard is conveniently located near Duke St. and I-395. This high-rise condo community is in the West End of Alexandria VA. It's located just a few blocks from Van Dorn St., Landmark and Lincolnia. Every condo at the Fountains has plenty of light and windows. Many condos at the Fountains have balconies with views toward the city or the Blue Ridge. The Fountains is an older building but very well-maintained and the common areas were recently completely renovated. The carpets in the common areas are in top shape, as are the amenities of the Fountains.   The new lobby at the Fountains looks sleek and modern. New Lobby of the Fountains Lobby at the Fountains Rear of the Fountains condominiums at 301 N. Beauregard Pool at the Fountains condominiums at 30...