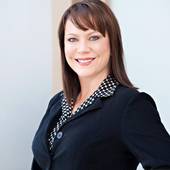 By Kristen Correa, Broker, I love coffee & real estate. I am out of coffee!
(Kristen Correa Real Estate & Reedy Creek Realty Services)
Grace and Jason decided to sell their Keller home. They've lived in it a while and raised their family inside these walls. To make the experience a pleasant one and help them make the transition in their minds from "the home we live in" to "a marketable property for sale" I've suggested a two step process. First: UNDRESS the home of the personal decoration that declares it Grace and Jason's home sweet home. Next: DRESS the property declaring it's not only available for sale, but ready for someone else to move-in. I think we can all agree that the purchase and sale of real estate is fraught with emotion. Letting go and moving on for the Seller mixes with the excitement of taking hold and moving in of the Buyer. This week and next we'll visit with Grace and Jason to get an inside glimpse ...