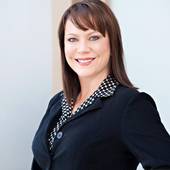 By Kristen Correa, Broker, I love coffee & real estate. I am out of coffee!
(Kristen Correa Real Estate & Reedy Creek Realty Services)
Quail Valley is a cute neighborhood in Keller, Texas. I walk through it regularly and admire just about everything -- the trees, landscaping, 1980s brick construction on one side, 1990s construction on the other side, and especially the way every home is so unique. It's apparent there were many builders involved in this subdivision and it's also apparent the quality is well above average for the price point. Every home sits at a different distance from the street than the home beside it and every home has some space between the front and the street vs. putting the home right up on the street so as to ensure the front door could get a car straight through it! I like how estate feeling it is. There isn't anything cookie-cutter about it at all, except that this first one does remind me of ...