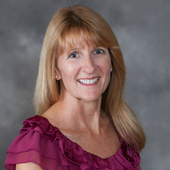 By Jill Winchel, We make it easy. You make it home.
(Royal Shell Real Estate - The Koffman Group )
SOLD in Port Royal Estates Spring Hill TN Today one of my clients closed on a new construction home in Spring Hill. We've been searching for a home since May 2013. This was our third offer that we made…you may have read my post Third Time is a Charm (Second Time). I am so happy for him, but sad that our journey is over. We had a lot of fun looking at homes together, along with his girlfriend. He decided on a 3 bedroom/3 bath home with a bonus room. Most of the home is on one level and there is a beautiful stacked stone fireplace in the living room. The front is brick and the other 3 sides are vinyl. SOLD in Port Royal Estates Spring Hill TN His home is located in Port Royal Estates and built by Ole South. Celebration Homes is also building here. There are underground utilities, sidewalk...