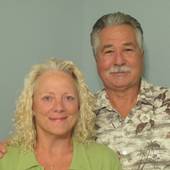 By Karen Baker, Professional Help with Rapid Responses...
(Sunset Beach and Beyond Realty)
  28th Annual Intracoastal Christmas Regatta Boat Parade YACHTS FOR TOTS! Christmas Regatta Website for More Information This is a fund raising/toy collection for children in Horry County, South Carolina.   Bring an unwrapped toy to any of the following locations. Hurry to fill the boxes the Parade is on the Saturday after Thanksgiving. Saturday November 25th, 2012 starting at 5:00 pm   LOCATIONS TO BRING UNWRAPPED TOYS   Atlantic Realty & Construction Bar B Q House BB&T Bank - Little River Billy the Kids/Maxwell's Bob Evans Boom Boom's Raw Bar Capt Bill's Locals Century 21 Thomas Coquina Club house Crab Catchers Cricket Cove Dirty Dicks Dock Holidays Ed Sabo Filet's Gym & More Harbourgate Marina Harbourgate Resort Harley Roadhouse Harolds Harolds on the Ocean HB Spokes Hillbilly's Stil...