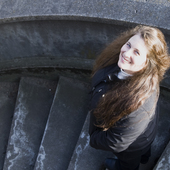 By Barbara Le Pine, Your agent for the Central Oregon Coast!
(ADVANTAGE REAL ESTATE, serving Lincoln County)
The Central Oregon Coast real estate market is a rush of activity, as buyers scramble to find housing before winter sets in. Homes are selling fast! It is easy to get discouraged, but we agents, and our clients must hang in there!After showing several homes non-stop throughout the county, I told the buyer I would be available tonight to write an offer as soon as possible on any of the choices, as one day can make the difference. (The photo below was from the living room of a home in the Bayshore subdivision, on high ground with a great horizon ocean view.)After the last showing of the day, I was getting a little bleary & decided to stop for a refreshing break, in the beautiful beach town of Waldport, Oregon, while it was still daylight.  The air was slightly brisk, smelled like a mix of...