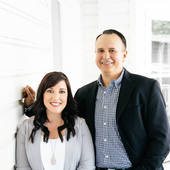 By Jason & Amber Gardner, We're Committed to Your Success!
(Hasson Company, Realtors)
Sherwood Real Estate SALES Update - L I S T E D  &  S O L D by Gardner Team Real Estate Our clients of this one level home on Pine Street in Sherwood are thrilled that we SOLD their home immediately after going on the market!  1440 Sqft | 4 Bedrooms | Huge 1/4 Acre Lot | New Updates | 2 Car Garage Marketed, Represented and SOLD by The Gardner Team Your Sherwood Real Estate Team Remember, when you want results, you need The Gardner Team.  We guarantee our service like we guarantee results.  Contact our team with confidence for all your real estate needs - 971.832.1234   Are you looking for a one level home or large lot like this home?  Here's more Sherwood homes and land for sale - take a peek!   Do you have a home similar to this one you'd like to sell?  Get your Sherwood house value NOW!