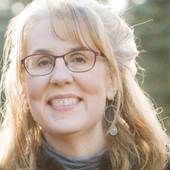 By Melina Tomson, Principal Broker/Owner, M.S.
(Tomson Burnham, llc Licensed in the State of Oregon)
  I love old homes. I love the details and wondering what the owners were like 100 years ago. I like seeing the original water closet as it is reminiscent of our past and where we have come from. Salem has several designated historic districts, including one downtown. We have two residential historic districts Bush Park/Gaity Hill and Court-Chemeketa. Last year I helped a local buyer purchase an old home. Completely neglected, this home was the blight of the historic district. Inside the original wood floors, window panes, and trim screamed for someone to restore the home. The claw foot tub would eagerly await a new owner. Buying in a historic district comes with some rules. Currently Fairmount Hills has an application for the National historic Register. Even if the home is not on the ...