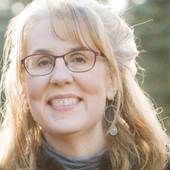 By Melina Tomson, Principal Broker/Owner, M.S.
(Tomson Burnham, llc Licensed in the State of Oregon)
There are a lot of dog owners in Salem Oregon, myself being one of them.  I decided to write a brief blog for those other dog lovers out there, who might be relocating to Salem or are new and maybe not sure of what is out there. Dogs are allowed in all Salem city parks as long as they are on a leash.  Mutt Mutt dispensers are available in most parks for scooping poop in case you forget your own bag.  Currently there are two off leash dog areas here in Salem proper Minto Brown Island park and Orchard Heights Park.  There is some talk about having an area at Cascades Gateway Park, but not enough funds at this time. While not located in Salem, Silverfalls State Park has an excellent off leash area for dogs as well. Be warned that dogs are not allowed on some of the trails, so if you plan t...