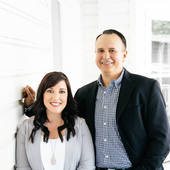 By Jason & Amber Gardner, We're Committed to Your Success!
(Hasson Company, Realtors)
Open and Airy Floor Plan Lets This Wine-Country Home BreathOffered at $625,000 | 3,725 SF Home | 4 Bedrooms | 2.5 Bath | 93,218 SF Lot | Fenced Pasture | Built in 2004 with Newer Updates The minute the current owners stepped into this dream in the wine country, they new this was the one.  Welcoming the moment you arrive, the charming country elegance is evident.  From the white fence leading you to the end of the private road where the large driveway welcomes you home, to lovely landscape architecture, and expansive views that draw you in.  Even the unique tree in the front that's bent at the base sets the stage for the whimsy characteristics that will capture your heart.  Abundant in beauty, this gem offers the perfect balance of nature and vision in the wine country creating a full-b...