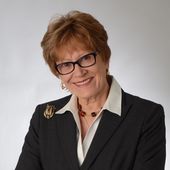 By Gloria Valvasori, Accredited Senior Agent, REAL Experience | REAL Commitment | REAL Results!
(BETTER HOMES AND GARDENS REAL ESTATE SIGNATURE SERVICE)
                WELCOME TO MEADOWVALE NEIGHBOURHOODMeadowvale is a neighbourhood located in the northwestern part of Mississauga, situated near the Credit River which lies to the East.The approximate boundaries of Meadowvale are: Highway 401 to the north, Britannia Road to south, Mississauga road to the East and Ninth Line to the west. Pine forests with many other varieties are seen along the Credit River, which covers most of the central part of Meadowvale.Levi Creek, which runs to the south and southwest is a tributary of the Credit River lying to the south.Meadowvale is one of the older neighbourhoods in Mississauga, and as such many homes do not have the amenities of the newer homes, such as an en-suite bath or main floor family and laundry rooms. They also lack some basic upgrades ...