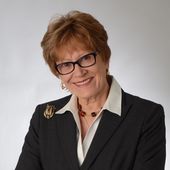 By Gloria Valvasori, Accredited Senior Agent, REAL Experience | REAL Commitment | REAL Results!
(BETTER HOMES AND GARDENS REAL ESTATE SIGNATURE SERVICE)
I'm proud to be the real estate agent of choice for those who want a great experience buying or selling a home. My "clients-first" approach means that you'll be working with a professional who listens to you, provides expert advice, and works hard on your behalf to meet your goals.Visit my new easy to navigate consumer friendly website at (https://www.gloriavalvasori.com/) where I have provided lots of useful information for both buyers and sellers to help you make an informed decision.I am always available to answer your questions or provide information.. I'm only a phone call away..