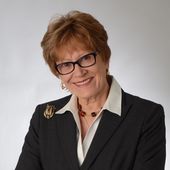 By Gloria Valvasori, Accredited Senior Agent, REAL Experience | REAL Commitment | REAL Results!
(BETTER HOMES AND GARDENS REAL ESTATE SIGNATURE SERVICE)
There is nothing more exciting to a child than getting up early on Christmas morning to see what Santa left for them under the tree!!  Christmas Eve was filled with anticipation, and we never went to bed without leaving a glass of Milk and cookie for Santa.. and of course a carrot or two for his Reindeer.Back then when I was a child, we always had a real Christmas tree.  I still remember the fresh scent of pine wafting through the living room, and watering the tree everyday to make sure it didn't dry out..I was about 9 or 10, still  kind of sitting on the fence about the concept of there being a Santa Claus. A very popular TV show at that time was a game show called "Beat The Clock."  The model on the show was named Roxanne, and she was so popular there was a Roxanne doll made in her li...