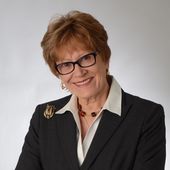 By Gloria Valvasori, Accredited Senior Agent, REAL Experience | REAL Commitment | REAL Results!
(BETTER HOMES AND GARDENS REAL ESTATE SIGNATURE SERVICE)
SOME ADDITIONAL EXPENSES TO INCLUDE IN YOUR BUDGETBuying a home can be a very emotional event... and it can be very stressful ...  and in the excitement of the process, it's all too easy to forget the additional costs involved in any transaction of buying a home.  Keep in the mind that buying a home is one of the largest financial investments you will probably make and planning and budgeting for it is essential.  Talk with your agent and find out about them, and budget for them in the home buying process.A Few Additional Costs You May Incur to Include In Your BudgetHouse Inspection This is an absolute must have, for both re-sale and newer homes.  Ask your agent to insert that condition in your offer. Home inspections usually take about 2 - 2 1/2 hours and the cost will range from $375.0...