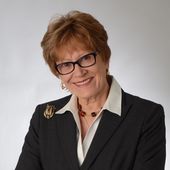 By Gloria Valvasori, Accredited Senior Agent, REAL Experience | REAL Commitment | REAL Results!
(BETTER HOMES AND GARDENS REAL ESTATE SIGNATURE SERVICE)
REAL ESTATE UPDATE JULY, 2017MARKET UPDATE JULY 2017 - The market has seen a change in the number of sales compared to July, 2016. Number of sales have decreased dramatically by 37.03% from 1,064 down to 670.However, the prices still continue to rise, from $615,081 in July, 2016 to $625,000 an increase of 13.71%.Average days on market have decreased significantly also, from an average of 15 days in July, 2016 up to 21 days in July, 2017. This is a reduction of 13.64%.In addition to the decrease in volume sales, the average selling to list price ratio has dropped by 4.90%.Active listings have increased  by 60.02%, from 1,138 in July, 2016 to 1,821 in July, 2017. I am an agent with more than 30+ years of experience.  With my proven track record I am confident we can work together to accom...