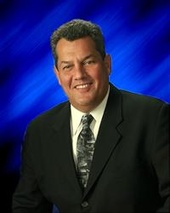 By David M. Childress, I would love to be your Realtor® in Akron Ohio!
(Howard Hanna Real Estate Services)
This is an excellent video from the National Association of Realtors to get the word out to any first time home buyers that still may not know of the $8,000 tax credit program. It is also for those first time buyers that may be hesitating for various reasons. There are many great Akron Ohio Homes for Sale that qualify for this nice payday. Just think what a new home owner could do with $8,000! In Akron Ohio our Broker, Howard Hanna Real Estate Services, we have many programs to help those get off the fence, even a job loss insurance program that will pay those who get laid off after their home purchase, $1500 a month for 6 months! Please spread the word in your area, as it would be shame if a family did not take advantage of this $8,000 return after buying a great home for a great valu...